"Check out these Programs for Your Kids!"
Advertise to 100,000 Applecrumby Online Shoppers
"Spring Summer Sale, Up to 40% OFF!"
Broadcast visual marketing messages with animated gifs
Market to Singapore's Parent Communities
Connect your business to Parents with Children under the age of 16 years old
"Click Here to Buy Now..."
Touch-points and Call-to-action in the most direct way possible - Instant messaging
"StarHub: Check Out These Great Deals!"
Let StarHub Bring Your Business to their Subscribers - Direct Marketing for Your Business.
"1-for-1 meal offer! 5 mins walk away..."
Advertise directly to crowds in your targeted Buildings & Locations
"SingTel: Learn About Our Our Partner's Offer!"
Let SingTel Recommend Your Business to their Subscribers - Direct Marketing for your Business.
"Dear Business Owner, we have just the offer for you..."
Advertise Directly to Business Owners, Property Agents and Home Owners.
Advertise to 12 Million DIGI Subscribers!
Reach out to Malaysian Shoppers from across the causeway
What is Database Marketing?
Quality Business Leads with the right Consumer-pools

Database Marketing allows you to buy and acquire leads for your business via massive networks of the most accurate consumer registries in the industry. Create touch-points with your target demographics with broadcasts to eligible consumer-pools. Your business only pays to acquire leads that fit your definition of a paying customer.
Choose between SMS, MMS or Email.
Age
Gender
Ethnic Group
Income Level
Housing Type
District
And much more!
Get Leads from Networks Relevant to Your Business
3 Mobile Marketing Delivery Modes
Click to see Available opt-in networks and more information!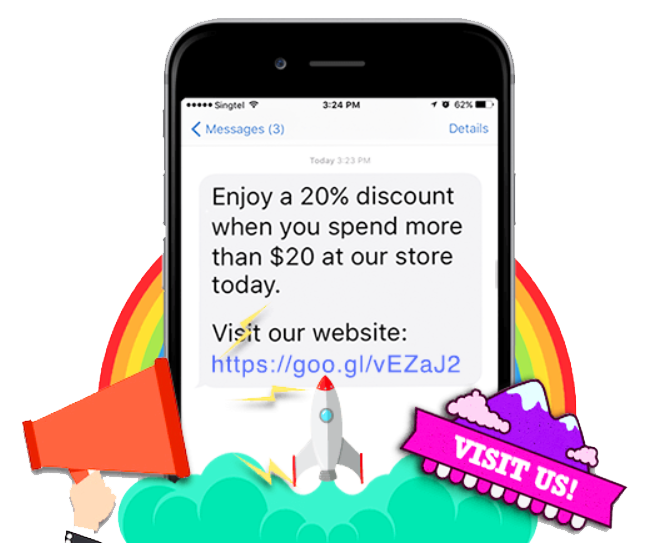 SMS Advertising
Your messages delivered in tidbit sizes. You enjoy an open rate of 90% within 3 minutes. Get quick responses in a short & sweet message. More >
Recommended for creating Touchpoints:
Birthday marketing
Member updates
Event Reminders
Ask for feedback
Meal time promotions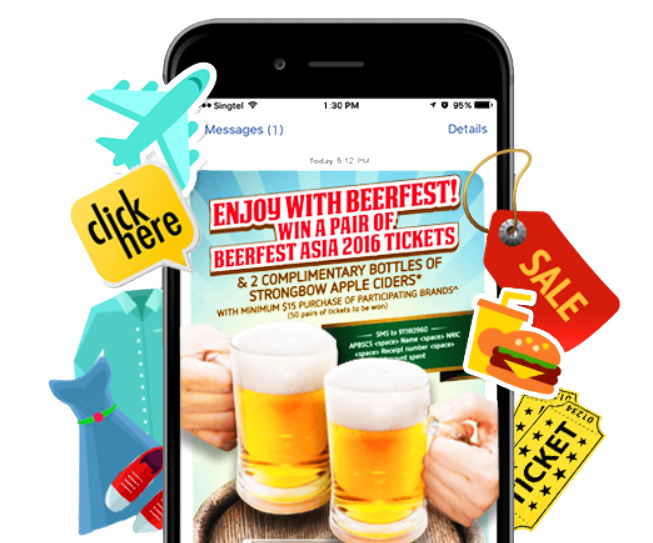 MMS Advertising
Want thousands of eyes on your brand instantly? A Picture is worth a thousand words with MMS marketing – Your links are clickable too! More >
Recommended for these industries:
Retail
F&B
Automotive
Travel
Hotels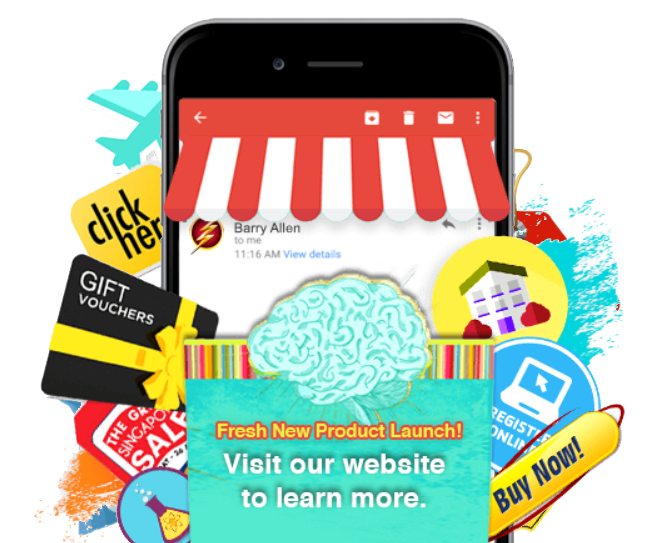 Email Advertising
Do you want to deliver your links & images with loads of information? Reach out to networks of your target audience via email. More >
Recommended marketing purposes:
Event fact sheet & information
Festive marketing
Shopping cart reminders
Product & service information
Referral campaigns