The Cloud SMS Gateway that Governments & Businesses Trust

SMSBOX: Broadcast high-performance SMS and Push Messages
Sending bulk emails & flyers are effective sometimes, but not ideal for getting your message across instantly, with SmsBox you are provided with a user-friendly SMS Gateway, bundled with unique features to enhance your client communications & marketing capabilities.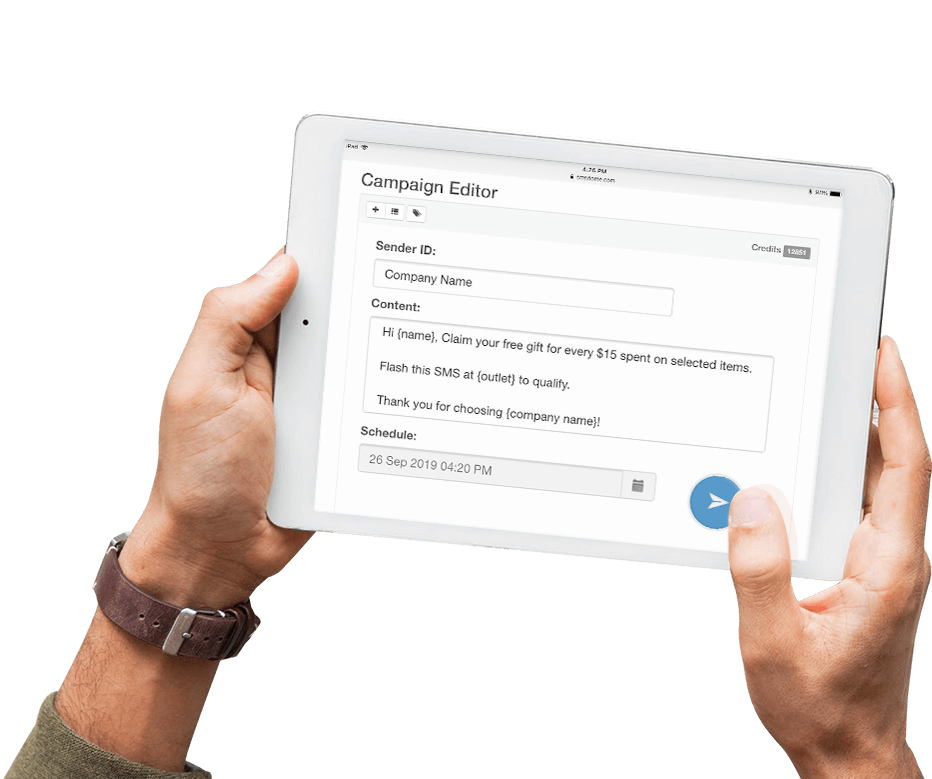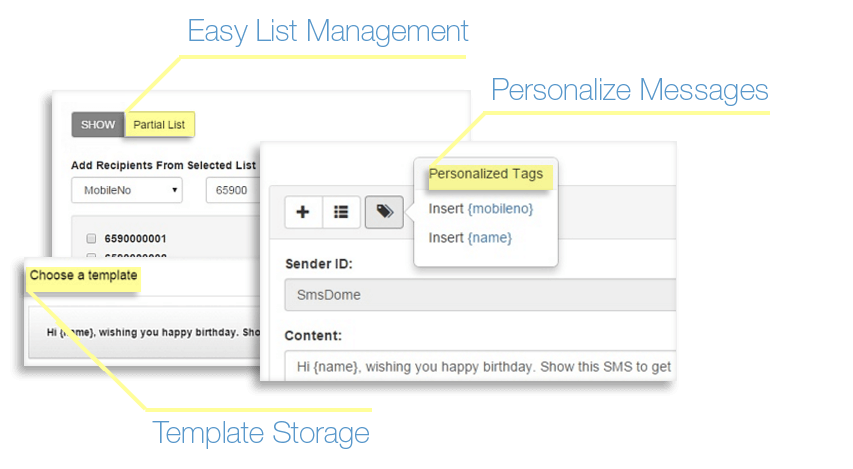 SmsBox is a Cloud based SMS Marketing & Communications Solution. Use this SMS gateway to launch two-way SMS between Web Browsers and Mobile Phones; build customer relationships, update staff and members or simply SMS-enable your business. All Data stored in SmsBox is kept highly secured and accessible on the cloud anywhere you go. SmsBox is also mobile-friendly, so you can access it across all your different devices with ease.
You can use SmsBox to:
Schedule SMS blasts
Forward notifications
Announce company news
Send updates to members
Broadcast festive greetings
Manage unsubscriptions (DNC compliance)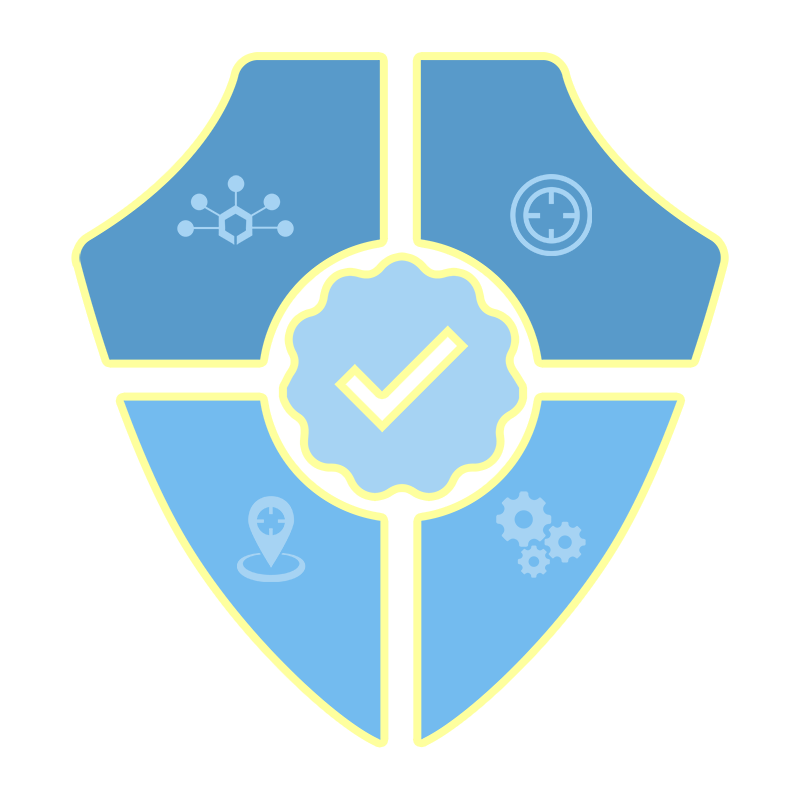 How Does SmsBox Improve Business Communications?
1. The Highest Quality SMS Gateway using a direct SMS route.
SmsBox only uses a direct SMS route, your SMS will be reliably broadcasted and received by all recipients. That's why the health and finance industries only utilize direct routes for their SMS broadcasts.
2. Super Fast SMS Broadcasts.
With a sending speed of 240,000 SMS per hour (over a high quality direct SMS route), you can literally notify whole buildings and networks of people with vital information within moments.
3. Trusted by Government Agencies.
Previously listed on Singapore's Govtech Cloudstore, SmsBox is recommended for government agency use too! Now, it is available direct here – you can sign up for a free trial below.
Best SMS Gateway for Schools to Enhance Communications Capabilities
Circulate important school news to Parents, Teachers and Students in a moment's notice. Use this SMS Gateway to send students links to webpages to access their schedules and results. Wifi is not required by recipients to receive messages.
Student exam results
Class & CCA reminders
Parent communications
Teacher & Staff notifications
Emergency updates & notifications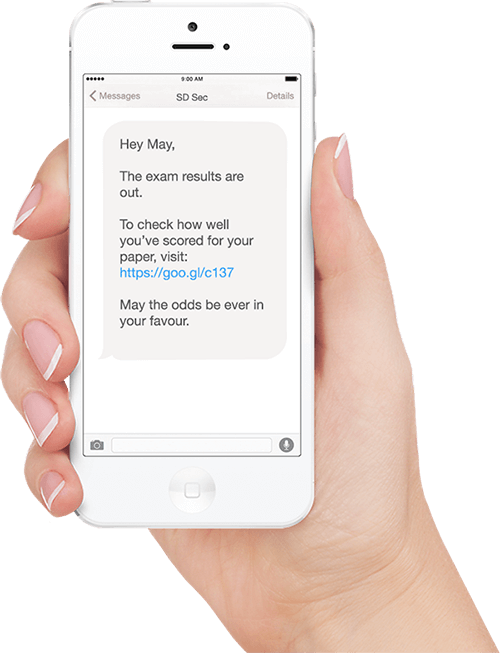 Perfect for F&B Businesses to Nurture Regular Customers
By creating regular touch-points with customers, F&B businesses build better familiarity and are able to nurture more regular customers. And by establishing two-way SMS communications, the food business can gain insight into improvement points by asking for feedback from patrons.
Notify customers of new outlet launch

Send meal promotions during meal times


Call for reservations during festive periods

Notifications for change of address

Promote new menu items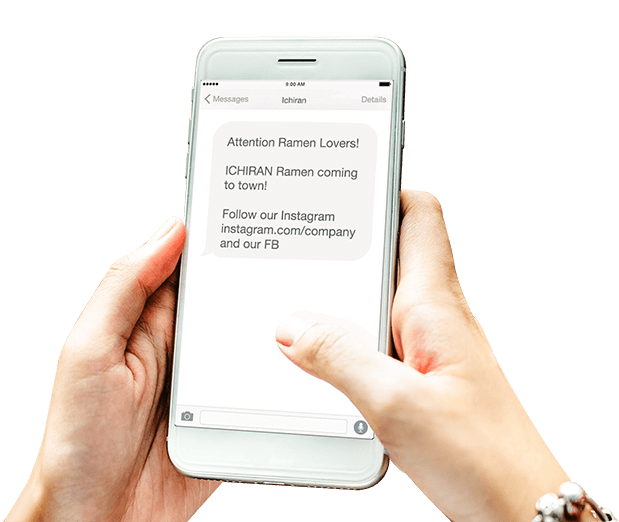 A Must-have for Retail Stores to Boost Sales
Instead of concluding the sales process once a purchase is complete, continue to engage your customers by updating them about upcoming product launches, or sales events via instant SMS messaging to boost recurring sales.
Festive offers
Birthday offers
Great Singapore sale reminders
"Flash this SMS to enjoy offers"
"Spend $30 to enjoy 10% off"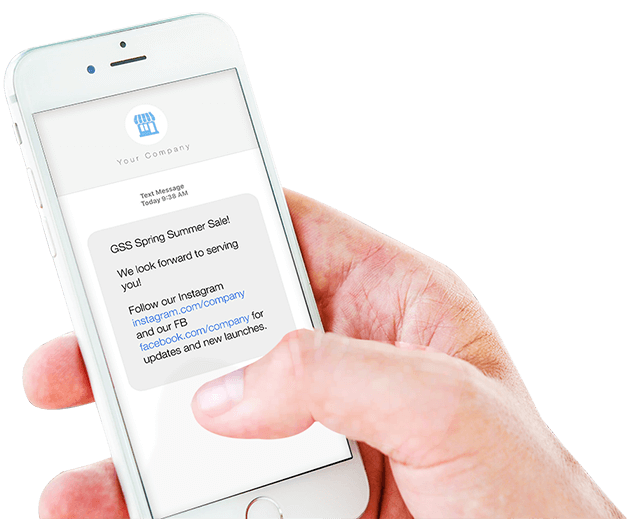 The Most User-friendly SMS Broadcaster
View SMS Campaigns at a Glance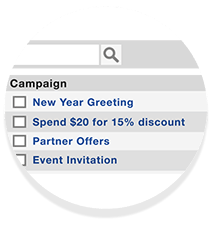 Neatly Organized Contact Lists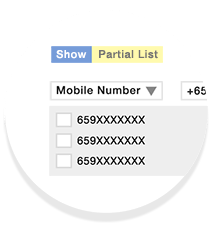 Ready-to-use SMS Templates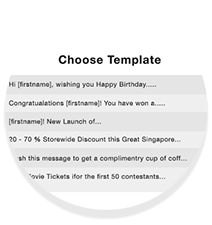 Smart SMS Message Composer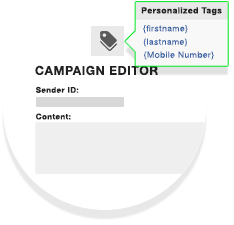 Kind Word From Our Customers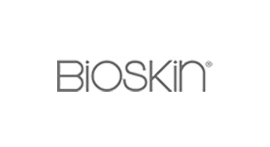 "Campaigns which turned out to be a success each time"
Jaden Lee
Senior Marcom Executive
Bioskin Holdings Pte Ltd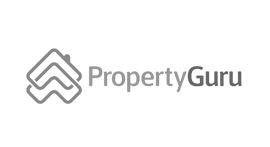 "high level of service and commitment to delivery "
Sandy Goh
Director, Regional Agent Trade Marketing
PropertyGuru Pte Ltd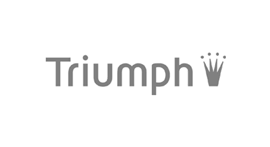 "SmsDome proved to be trustworthy and speedy."
Aileen Seet
Marketing Manager
Triumph International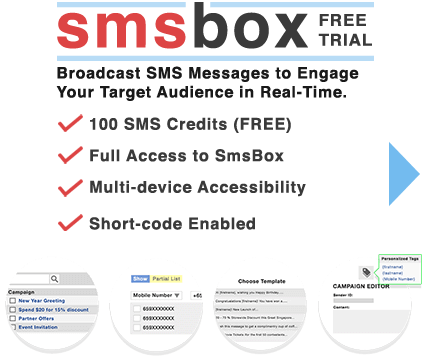 Try SmsBox for Free

*Only non-profit organizations receive 300 free credits for COVID-19 alerts*
To learn if your organization qualifies, write in to info@smsdome.com to enquire
T&Cs apply