Try Leh Marketing Service
Try Leh Advertising for Business
Try Leh is a sample distribution service for companies to dispense  e-vouchers to the public via an online portal. This service promotes and/or introduces products & services to a wide spectrum of demographics.
Click here to visit tryleh.com and redeem free samples!
Try Leh also publishes a coupon booklet during festive and special occasions which consolidates special offers from different brands and is distributed to more than 100,000 local households. Advertisers get to save on costs for customer acquisition campaigns.
2 ways to advertise using Try Leh:
E-voucher distribution
Thematic Admail (Coupon booklet)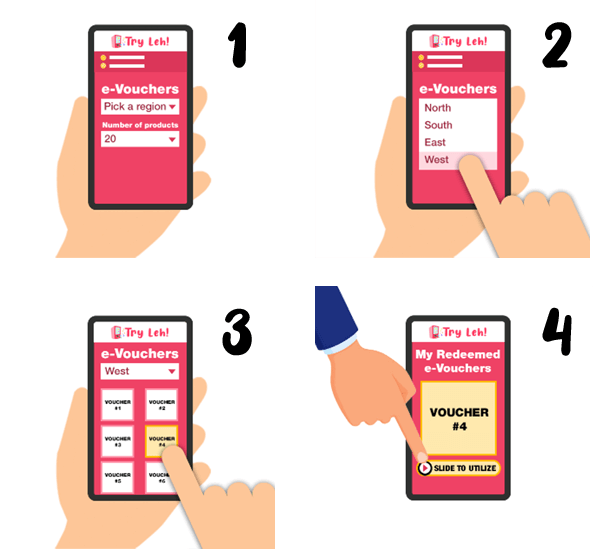 1. How are E-vouchers Claimed
Consumers can select E-vouchers from the Try Leh online portal.
E-vouchers are listed in the online portal
Users select a region, to view available vouchers
Users can click on desired vouchers to "Redeem"
When presented at a store, merchants can mark vouchers are "Utilized"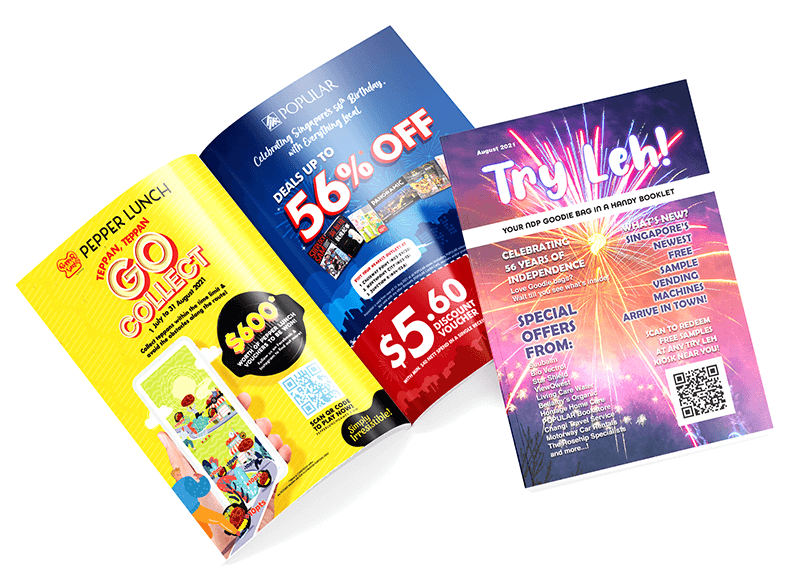 2. Try Leh Thematic Admail
The Thematic Admail offers consumers a compelling reason to be receptive to new products or services due to the incentive of receiving cost-saving offers for upcoming festive and special occasions.
Maximize your reach by appealing to diverse audiences across Singapore.
Non-intrusive marketing that lets people read your offer at their convenience.
Penetrative marketing as your ads reach not only homeowners, but to families as well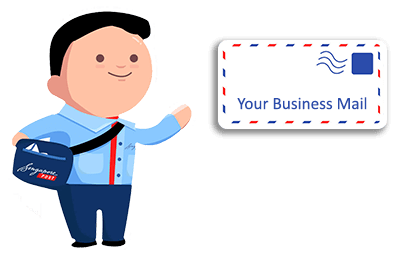 Delivered Cost-Effectively & Reliably by SingPost
Your advertisement will be distributed to a good mixture of new and matured HDB Estates in Singapore. This gives your business a reach to 160k households!
North
East
West
Premium (Condos and Landed homes)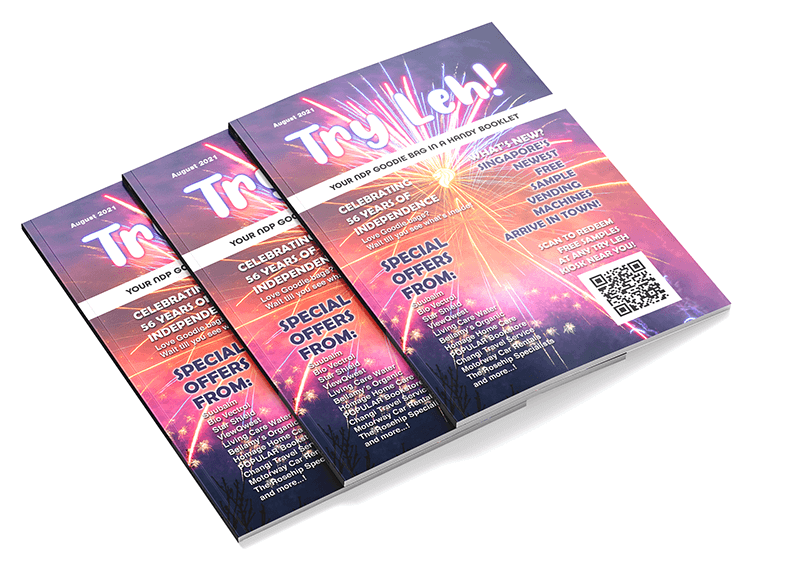 Brand Visibility in Festive Marketing Campaigns of every Special Occasion!
Ignite brand exposure during festive and special occasions with the TryLeh! Thematic Admail. By appearing on a shared medium with many well-known names, brands get to leverage on the popularity of each other.
SUBMIT YOUR THEMATIC ADMAIL QUERY

Frequently Asked Questions
2. Thematic Admail
Q: How many pages of ad space are available per booklet?
A: There is a maximum of 26 pages available for advertisers to display their ads
Q: How many pages of ads can I purchase?
A: You may purchase a maximum of 4 pages per booklet per area (North, east, west).
Q: How are the coupon booklets distributed?
A: Booklets are distributed via Singpost's Admail service to ensure reliable delivery.
Q: What area do Premium distribution cover?
A: Premium distribution covers the North, East and West areas of Singapore, and is distributed to 45,000 Condominium units.
Q: How do I check which page numbers are available?
A: You may refer to the e-booklets below to select the page numbers you would like to reserve.
Try Leh Admail Digital Copies
Issue #9 (NDP 2023) – Fully-booked

Issue #8 (Tampines Mega Offer) – Fully-booked
Issue #7 (Lunar New Year 2023) – Fully-booked

Issue #6 (Year End Sale 2022) – Fully-booked

Issue #5 (National Day 2022) – Fully-booked

Issue #4 (Mother's Day 2022) – Fully-booked

Issue #3 (End of Year Sale 2021) – Fully-booked
Issue #2 (Black Friday 2021) – Fully-booked
Issue #1 (NDP 2021) – Fully-booked
SUBMIT YOUR SAMPLE DISTRIBUTION APPLICATION

Frequently Asked Questions
1. Sample Distribution
Q: What is the product size & weight limit?
A: 6.5 cm width x 16cm height, max (330g max)
Q: What is the temperature of Try Leh vending machines (Kiosks)?
A: 4 – 25 degree Celsius (Storage area for stocks is NOT chilled)
Q: Can I accompany my sample distribution with other ads?
A: Yes. You can display a 30-second promotional video on the screens of Try Leh kiosks, and have a promotional message sent (via WhatsApp) to consumers who claim your samples.