Moove Media Marketing Service
Moove Media Advertising for Business
Moove Media Pte Ltd is the advertising arm of ComfortDelGro and has been in operation since 2005. In Singapore, Moove Media offers an integrated Out-of-Home advertisement (OOH Ads) platform on buses. Out-of-Home (OOH) advertisements provide palpability to your brand, and serve as talking points for the wide variety of audiences it reaches while en route.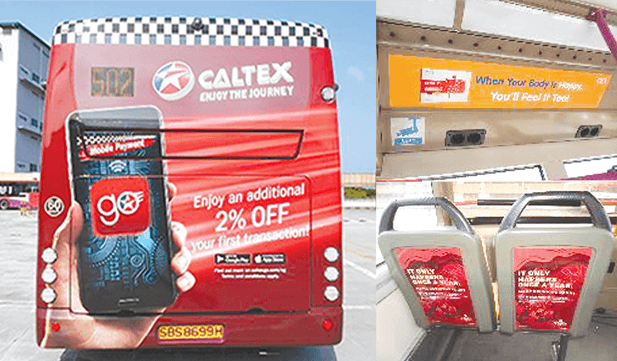 Bus Advertisements with Moove Media
Boldly display your brand message on massive mobile canvases which circulate heartland and city routes, bringing exposure to your brand in real life environments.
3 types of Bus Ads available to you:
Single-Deck Rear
Interior Panels
Backseat Posters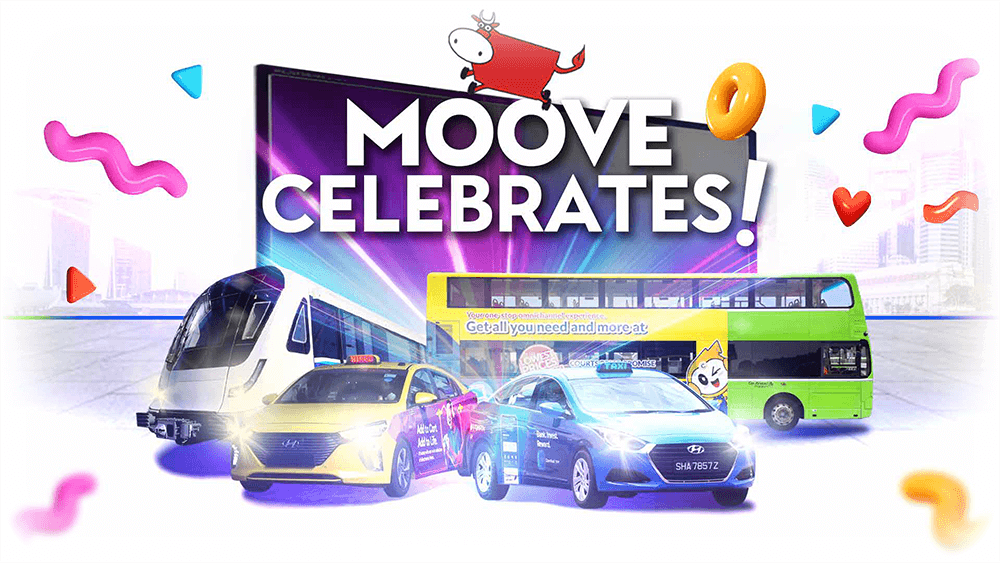 Promotional Packages (Q4)
Have your Brand Message displayed to literally millions of commuters daily!
Promotional Offerings for Q4:
Taxi wraps
Bus wraps
In-Train panels & Window Stickers
Concept Train
Wallscapes
Digital Walls
And more!
Download Deck
SUBMIT YOUR REQUIREMENTS BELOW

Frequently Asked Questions
Q. Can all 4 buses have different design or 1 standard design?
Q. How many designs are allowed for Interior Panels and Backseat Posters?
Internal banners and backseat posters can have up to 2 designs.