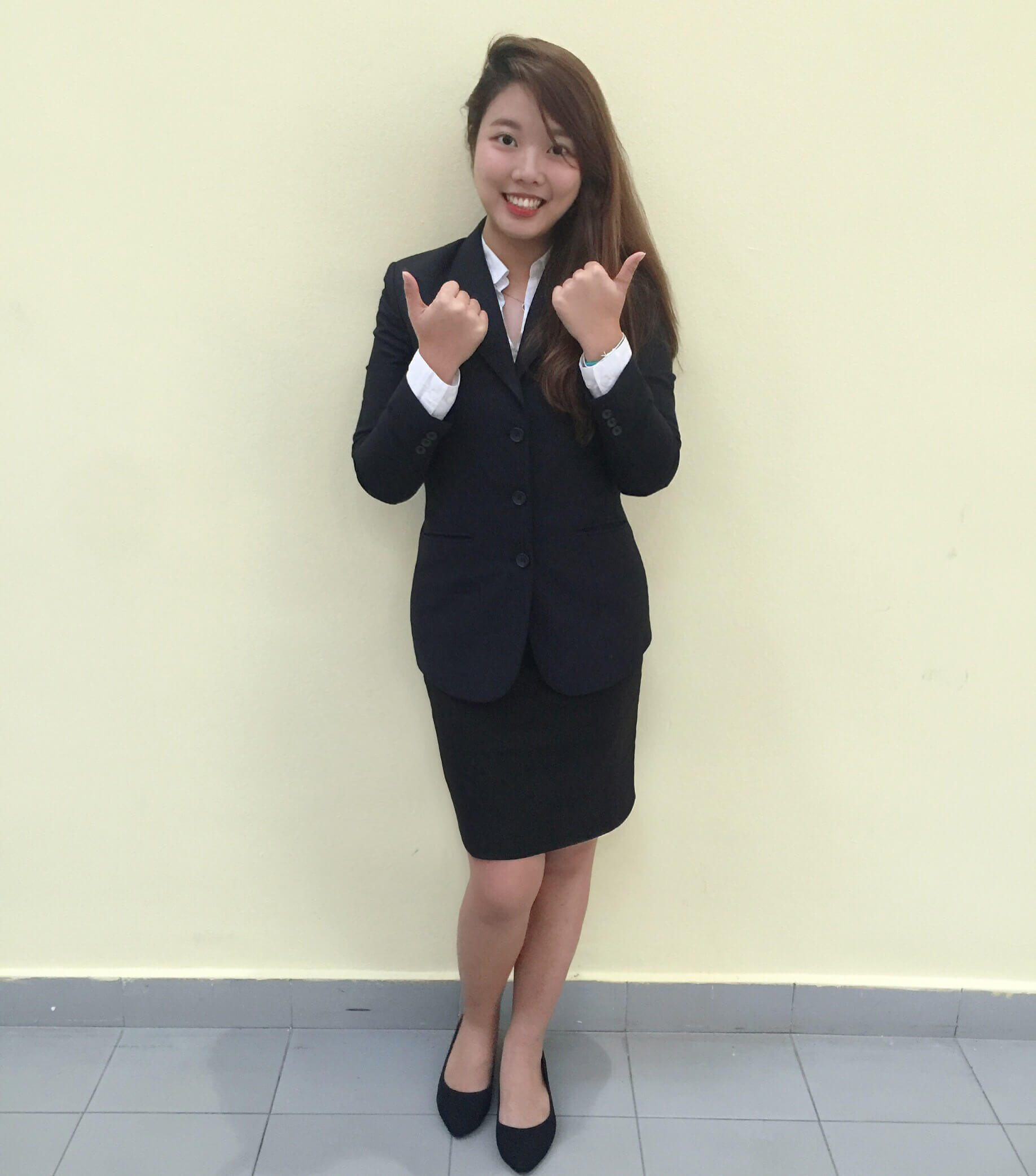 Hello there! I'm Chelsea, the "latest" Marketing Intern for SmsDome. 😀
My internship in SmsDome is the best working experience i've ever had. Even though it only lasted for 6 weeks (end Aug to early Oct), i had a really fun and enjoyable time here with the team, needless to say i had also learnt a lot of things from this experience.
Before coming here, i have yet to have the chance to apply what i had learn from school, for instance, Photoshop skills, Microsoft Excel skills and some Marketing theories etc. Because of this internship, i could finally apply the skills and realised how useful it is for me to have completed the modules. The ability to apply what i had learnt in internship makes me feel proud for completing the tasks given.
I had also learnt how Marketing team operates in a company, how they are the one creating the image for the company, how they are working hand in hand with other departments to come out with the best possible marketing strategy. These are the things that we can never learn from textbooks.
This internship is the best working experience i've had so far. The team is so bonded and united, having fun with each other, making me feel like a part of their family even on the first day of internship, they are like friends working together rather than colleagues. This is indeed the best working environment that most of us are looking for.
SmsDome has lots of interesting activities planned for the team, team bonding session that will be held every month and team building every few months. Team bonding sessions are mainly after work dinner with bonding games while team building will be a small company trip where everyone will be going together. Because of these activities, the team is able to understand each other better, work well together and bond together.
They indeed do hold up the spirit of "Work hard, Play hard". With happy employees, there will be lesser internal conflict, hence the better their performances will be, the greater the company will soar.
Working with them, knowing them is the best gift i'd received from this internship, this is a bunch of people i will love to work with again in future.
:'( I will totally miss this team.
I Love SmsDome ♥
This is the one and only team bonding i am able to join. 30 September 2016
A wonderful night with the team.
To SmsDome,
Thank you for giving me the chance to be an intern here.
I really really appreciate this opportunity to work with all these wonderful people.
Joking and making fun of one another, all the singing sessions, eating out sessions, dabao-ing breakfast, celebrating of members' birthdays and making me feel like part of the family, these are the things i will always remember.
I am really proud to work in SmsDome as this company is really progressing well and achieving incredible awards, within these 6 weeks i had witnessed a lot of incredible work done by this team. It is really very inspiring for me to work hard and achieve the goals.
I have a new dream right now and that is, in another 10 years time, i would like to have my own company with a very great team just like SmsDome.
Really once again Thank you SmsDome for giving me the opportunity to complete my internship here.
I will be back with more cookies and cakes for you guys! 😛
I will miss you all!! ♥