Shared Umbrella Station Ads by Nestia for Your Business
Have your company logo displayed on Nestia's network of shared-umbrella Stations. With shared-umbrella stations that are geo-categorized in 48 locations in Singapore, you get to choose where to display your high visibility ads for branding campaigns.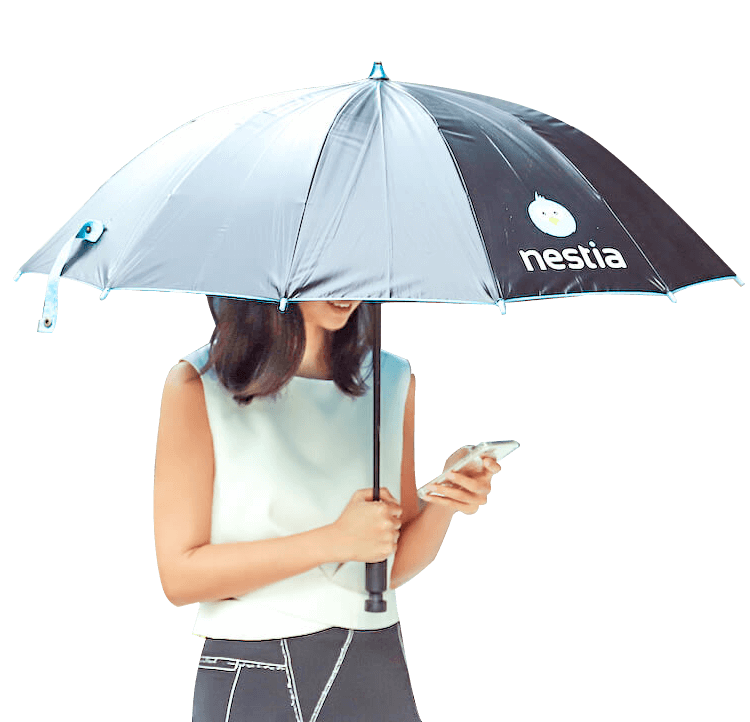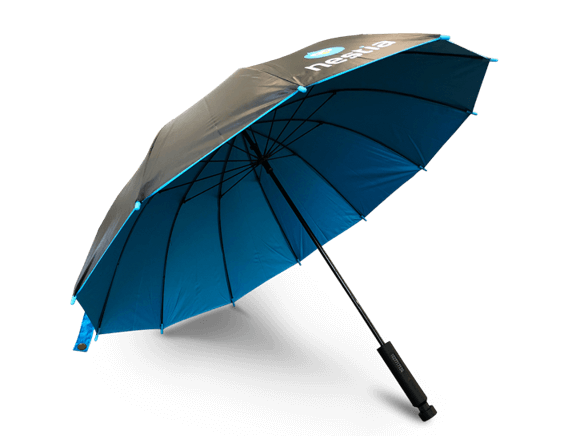 Display Your Logo on Nestia's Shared Umbrellas
Here, you can build brand awareness with Nestia's shared umbrella advertisements. Have your company logo prominently displayed on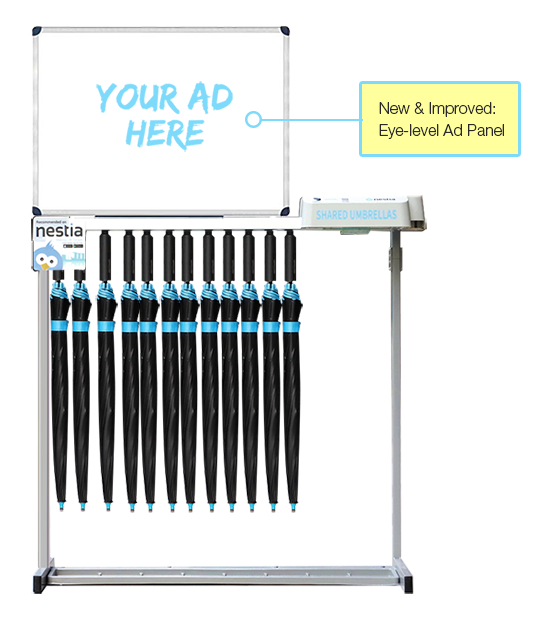 Customize Your Umbrella Station Panels!
Ad panels are customized to make memorable impressions in the minds of your audiences in targeted locations.
Recommended for:
Financial & insurance services
Notices for building occupants
Directions to nearby business
Call to claim/register/participate
Event information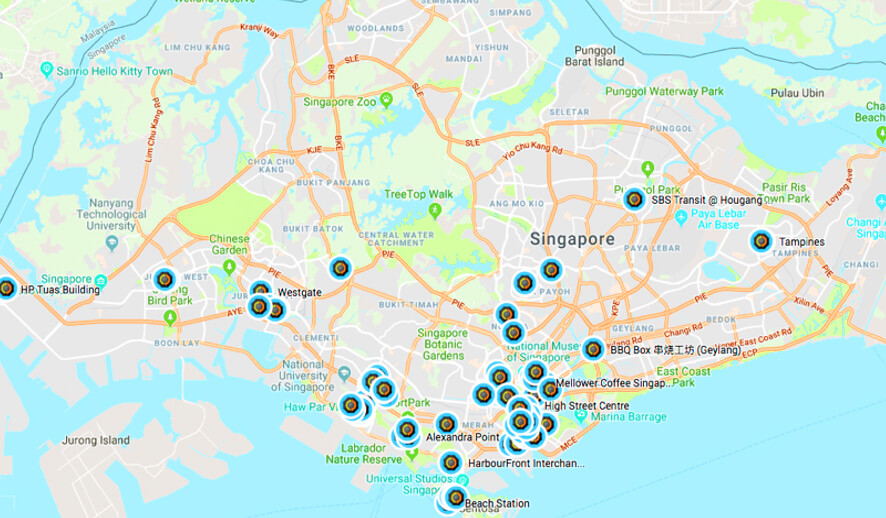 Choose Your Target Locations
Nestia's shared umbrella stations are evenly distributed in 84 strategic locations, ranging from malls to industrial areas so that you can target areas relevant to your business.
Office Buildings
Malls
Attractions
Hospitals
Schools
Bus interchanges
F&B places
And much more…!
Enquire about Shared Umbrella Ads below
Frequently Asked Questions

Q: Are there any promotional rates for Nestia during this period?
Promotion: $600 / Panel / 4 weeks
(Each rack holds up to 12 umbrellas)
Buy 5 panels for min of 8 weeks to get 10% discount
Buy 10 panels for min of 8 weeks to get 15% discount
Buy 15 panels for min of 8 weeks to get 20% discount
Buy 20 panels for min of 8 weeks to get 25% discount
Enquire to learn more advertising and pricing options.
Q: How are umbrellas prevented from being stolen?
A: Nestia's proprietary intelligent electronic lock with 4G network ensures that umbrellas can only be accessed by app users.
Q: What the quality of the umbrellas like?
A: Nestia uses nano non sticky water resistance technology in all their umbrellas. They provide 99% UV protection with UPF500, and are constructed with 12 ribs & fiberglass that makes them light and strong
Why Advertise here?

This is a new platform which will generate a lot of public curiosity.
With the rainy season fast approaching, more people in town will be aware of this service and start using it during rainy days.
Plenty of reputable brands are being listed in the Nestia app, resulting in more and more publicity for their umbrella sharing function.