Branding Campaign:
Nestia In-App Marketing
The Nestia App functions as a one-stop lifestyle hub for users. It includes access to common utilities ranging from property to retail. Through the App, your business can reach out to the right audience.
The app gives users access to services related to:
News
Transportation
Lottery
Property
Job seeking
Umbrella sharing
And much more…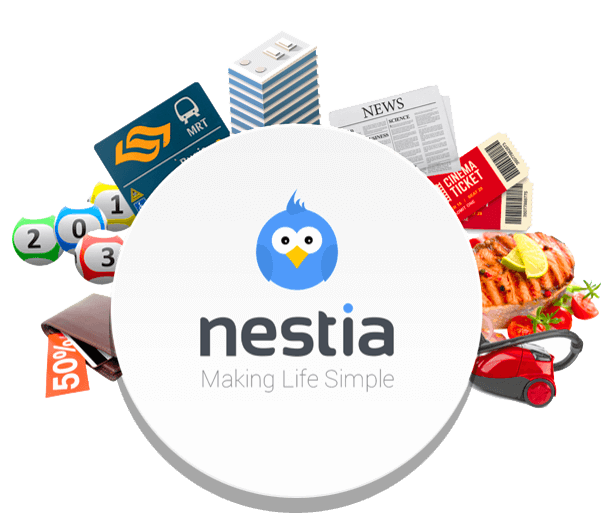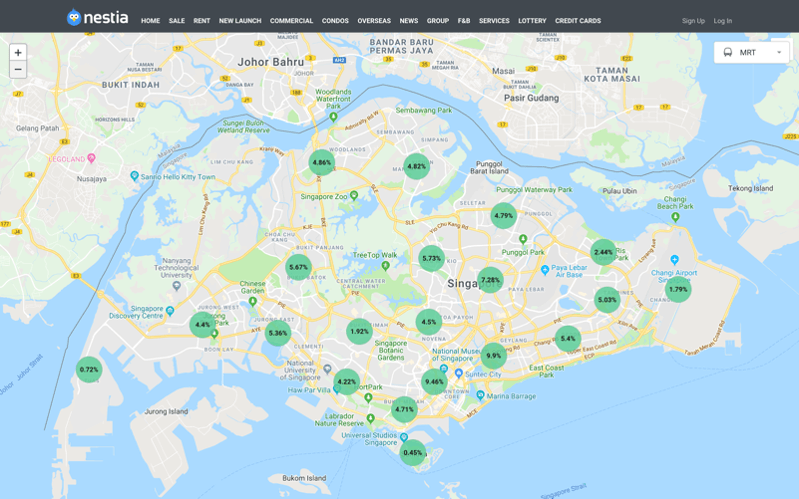 Your Island-Wide Branding Campaign
Nestia has an island-wide reach in Singapore, with more than 150,000 Daily-Active-Users distributed evenly throughout virtually all key districts.
Achieve rapid awareness for your brand, perfect for:
New product launches
Festive Marketing
Event Marketing
Online Marketing
Referral Campaigns
Build a Mass Appeal For Your Brand
150,000
Daily-Active-Users
4 Types of Ads to Choose From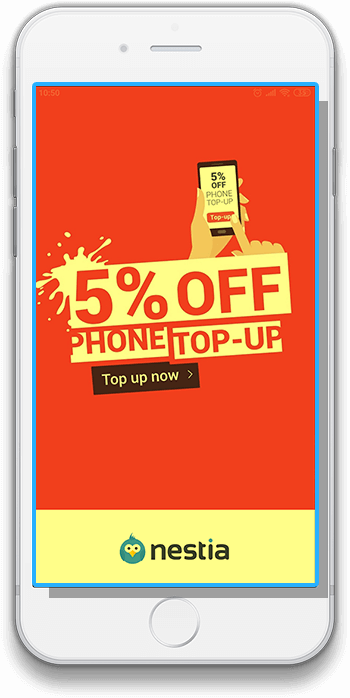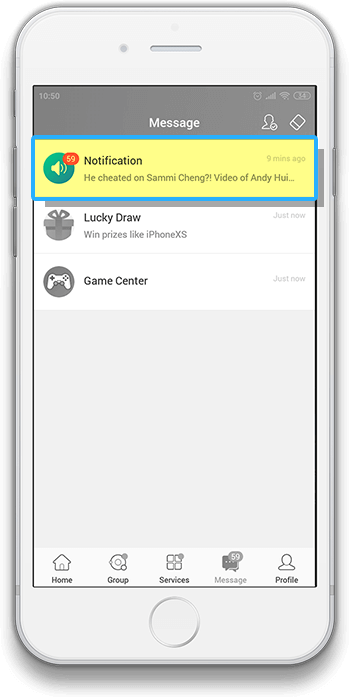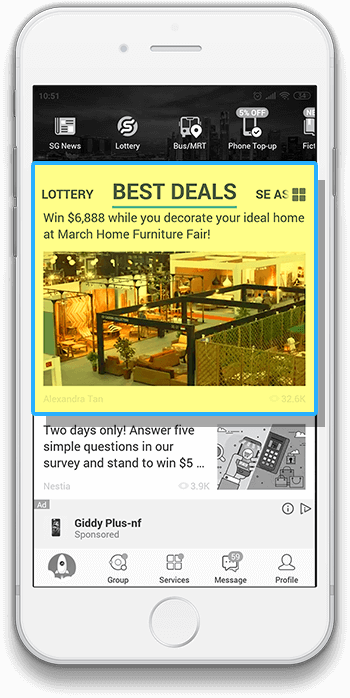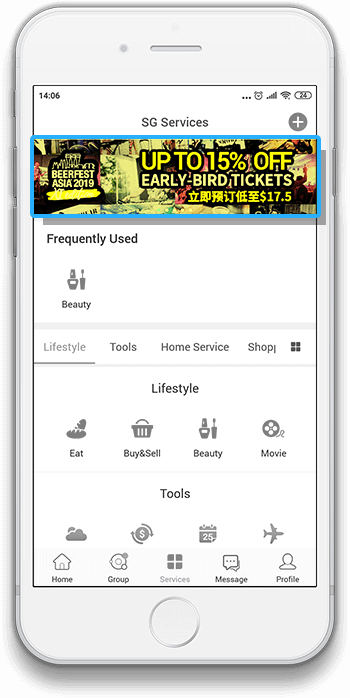 Enquire about Nestia in-App Marketing below
SUBMIT YOUR REQUIREMENTS BELOW

Frequently Asked Questions

Q: Are there any promotional rates for Nestia during this period?
A: Yes. From now till Aug 31st 2019, the following promotions are available through our Consultants.
$50 off all Nestia Ads
Including Umbrella and In-App
Only for first-time Nestia advertisers
Minimum spend of $1,000
Enquire to learn more advertising and pricing options!
Q: What industries are best suited to market to Nestia?
A: Nestia is an App which encompasses a highly comprehensive list of utilities which consumers frequently make use of. From property to F&B and even lottery, businesses looking to build a high brand awareness can find this advertising medium highly relevant to their marketing goals.